ARTIFICIAL GRASS VERSUS HARDSCAPING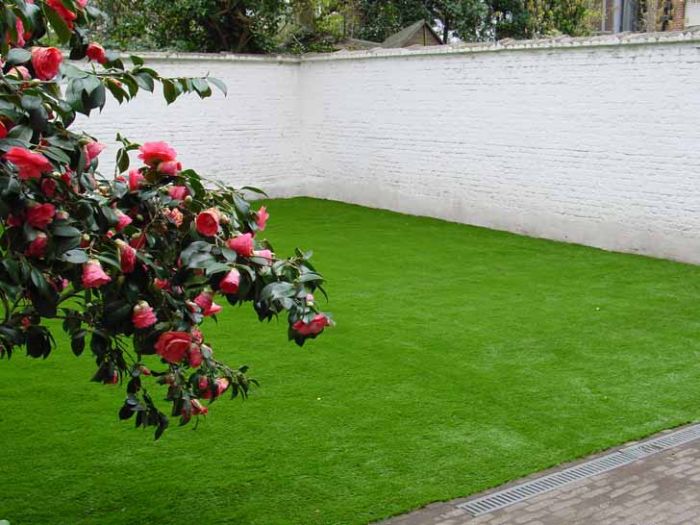 Due to our urge to use concrete, asphalt or briquetes all over the place, each spot of nature and earth is dissapearing. As a consequece we suffer more and more from flooding and the hydrologic balans is getting stressed. The authorities are taking measures to revers this by issuing laws that prohibit excessive hardening.
ARTIFICIAL GRASS AS AN ALTERNATIVE FOR HARDSCAPE
Fed up with the moss, arid and dry spots in your lawn? You are thinking to cover it all up with concrete or briquetes and stop the labour intensive maintenance of your garden?
We have a great 'in between' alternative. You do not have to give up the 'green' of your garden but you can stop working in it. Moreover you will not need to request a building permit, which in a lot of countries is mandatory for hardscaping and most of the time denied for gardens.
ResiGrass installs artificial grass on a compacted layer of sand for more than 15 years, ensuring full water permeability.
Our high quality artificial grasslooks real and feels super soft. It is safe and friendly for the environment, our beloved kids and animals. Wit a minimum of maintenance you have a magnificant green lawn to enjoy throughout the year.