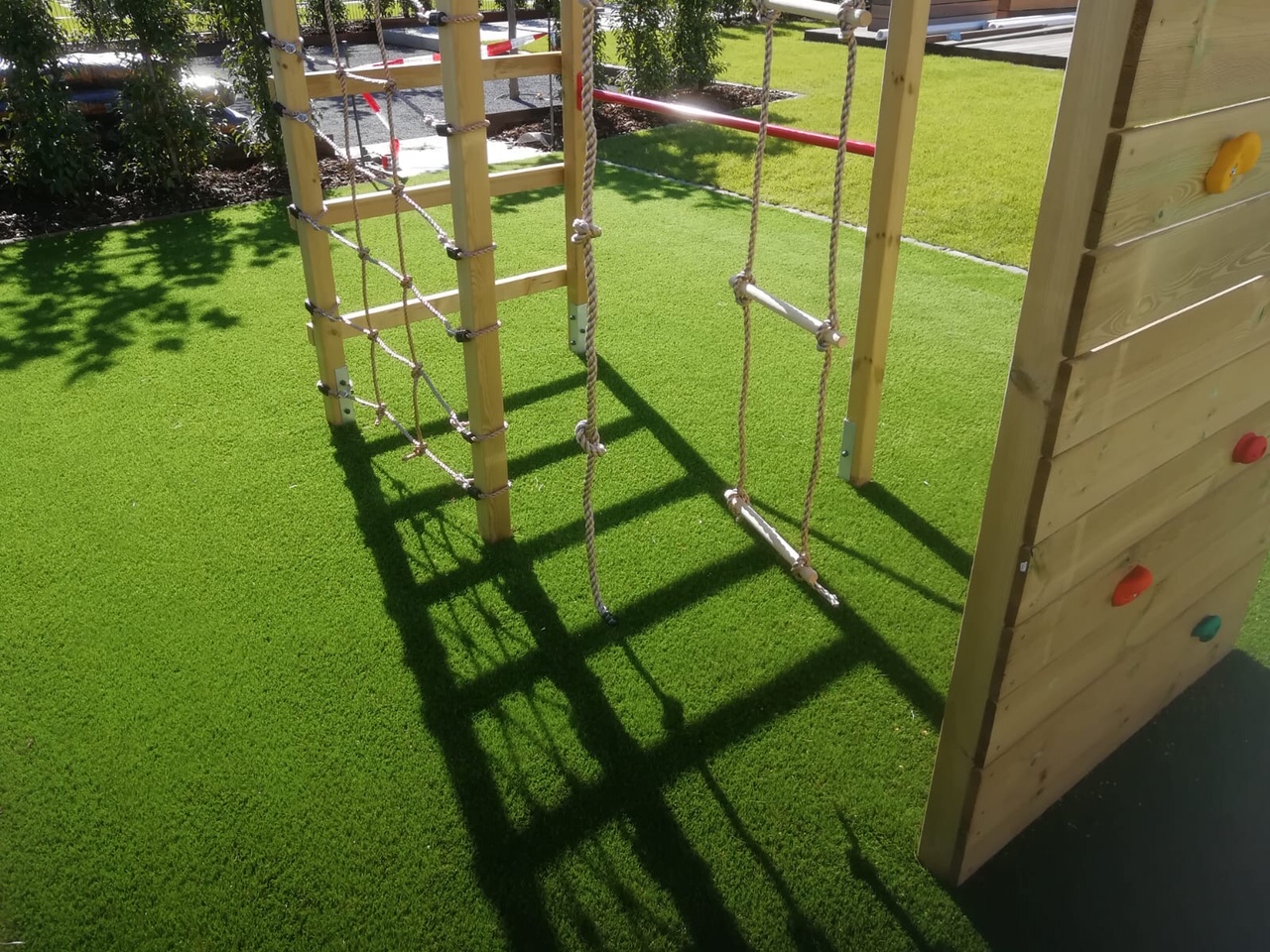 Safe and certified artificial grasses for the playground or park
Nothing is more fun for children than playing outside for hours. Playgrounds remain an ideal place to let their energy run wild, until it rains hard and the ground is full of puddles and mud... Unless the playground is laid in artificial grass!
Installing artificial grass on a public or private playground is not only the solution in case of extreme rain or drought, but with correct installation of shock-absorbing, artificial grass under playground equipment is also HIC-certified and thus the ideal, safe playground surface!

Discover our wide range of fun, brightly coloured turf such as red, yellow, blue, green, as well as gold or black artificial grass. Do you prefer a natural-looking artificial grass on which the children can play? That too is possible!

Our advisers are always available to make a customised proposal for a playground in full compliance with safety standards, whether you are a private individual, company, school or government body.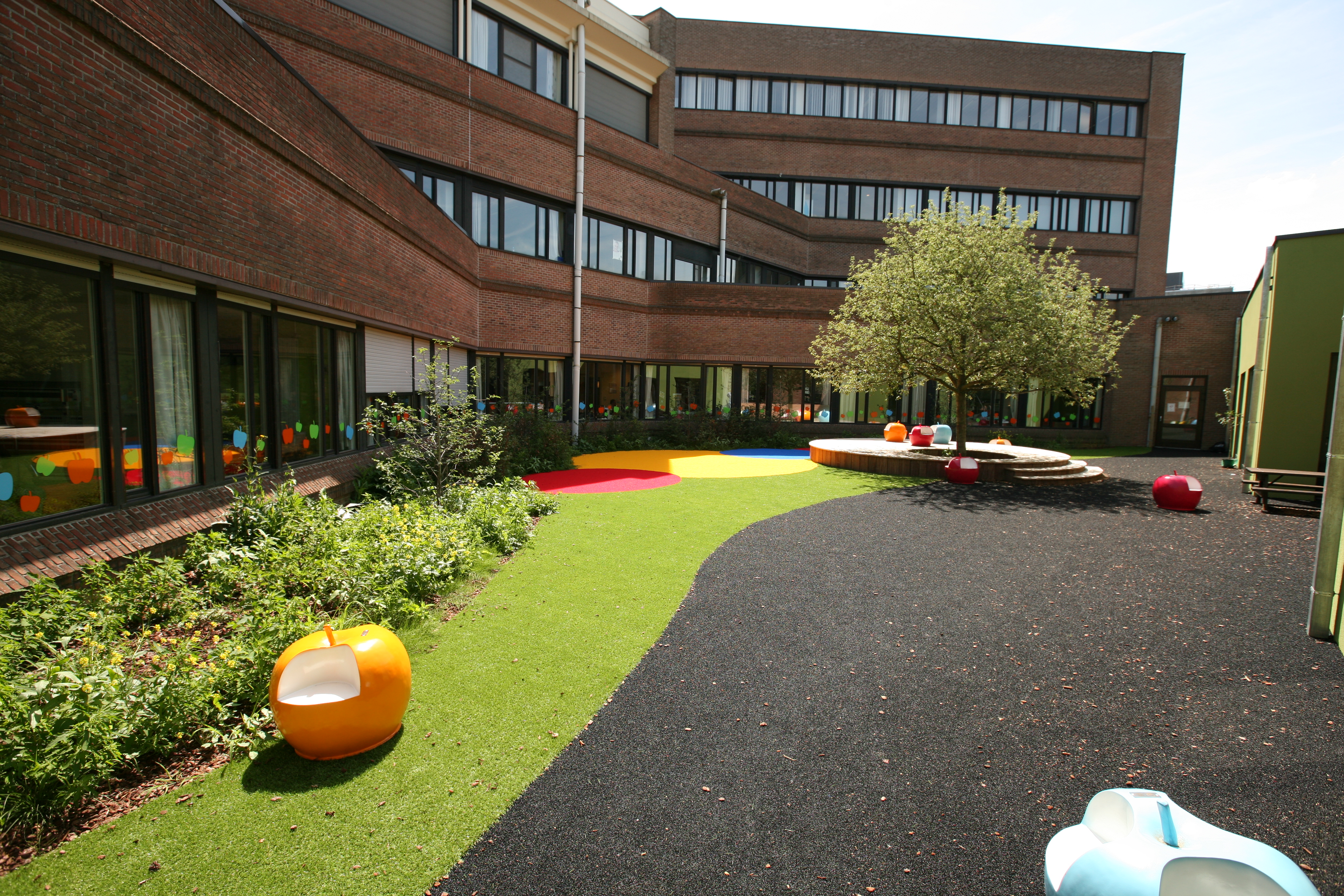 The advantages of artificial grass under playground equipment?
As a municipality, school, daycare centre or private individual, are you looking for a solution for the playground that allows children to get maximum benefit from it and keeps maintenance costs down? Then our coloured and multisport grasses can offer many advantages:
Safe surface: good grip, no puddle formation

Rainwater flows 100% through to the ground at a steady rate

HIC certification thanks to fall protection

Low-maintenance solution

Maximum playability

Long lifespan





Be inspired by the other possibilities of artificial grass
View our recent projects here
HIC certification for the safety of your park and public space
Most areas intended for (public) recreational purposes, such as parks, playgrounds, nurseries, etc, require the installation of fall cushioning to ensure the safety of playing children.
Artificial grass can be perfectly installed under playground equipment in combination with a shock-absorbing mat, namely the Resishock.
The required thickness of this shock-absorbent base depends on the height of the equipment under which it will be installed, and our experts always advise on the materials needed for certification in your specific case.
Feel free to contact us for a customised quote or for samples of our various play mats!