Our different services will ensure your peace of mind throughout the different life cycle of your artificial lawn.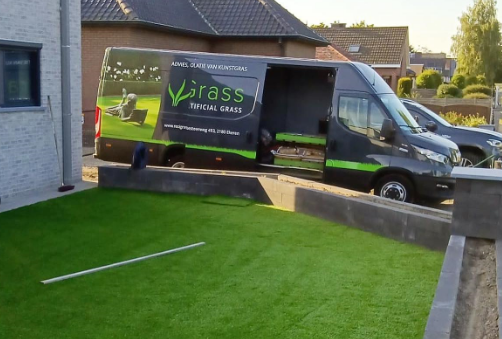 For both national and international projects we provide transport solutions to your door.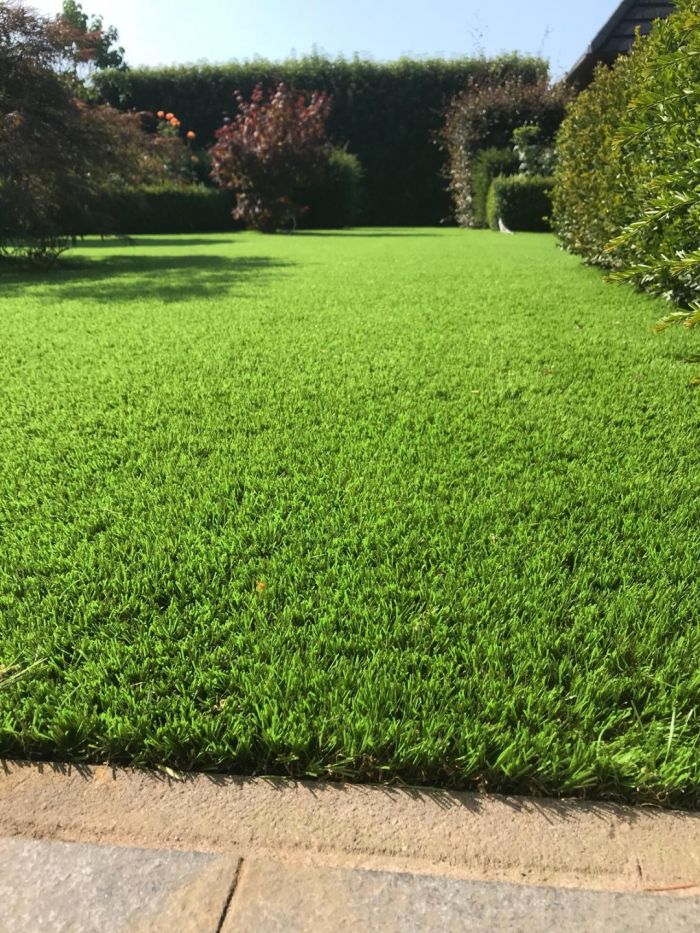 Gardens, balconies or rooftop terraces: artificial grass proves itself a great partner in enhancing any outdoor area. Depending on the difficulty of your project, you can either install the lawn yourself or you can rely on our team for the (full) installation.
Our team can provide:
Excavation of the existing lawn

Preparation of the sand bed

Installation of the grass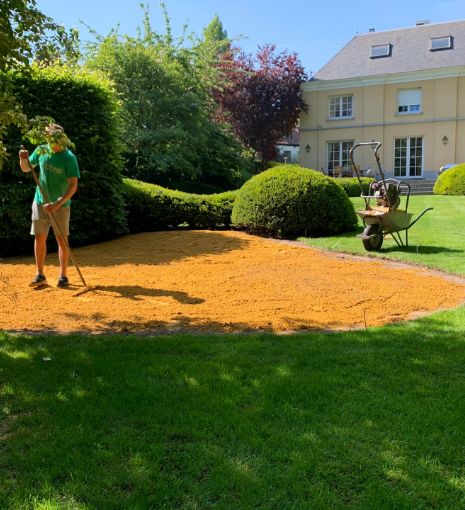 In exchange for a bit of love and care, your artificial lawn will love you back for many, many years. Besides the periodical removal of organic items, a deep cleanse every year prolongs the lifespan considerably.
Would you like any help with the maintenance? Or do you need any damage to your artificial lawn fixed? Then our team is here to assist with the after-care!
Regardless of the purchase and installation being done by our gardener, they took the time to give us ample information about all the possibilities and varieties. Nice display of all types outside. They gave us a sample without any problem. Highly recommendable to visit if you are thinking about artificial grass. Very friendly reception. Good knowledge of the product.
I am very satisfied with the reception at Resigrass and the contact afterwards.
Very friendly reception, followed by a good, professional explanation and a lot of choice of different types of artificial grass. These are real professionals who know what they are talking about. Perfect service for a great price! Keep up the good work! This company is highly recommended if you are looking for artificial grass!
Attentive, excellent and professional service with clear and precise advice and explanations! The choice was also made walking barefoot in the outdoor showroom! We used a courier suggested by the team because our purchase (fast 😉 ) did not fit in the car 😄. We recommend this shop!
Perfect service and a very clear, objective explanation of the possibilities, pros and cons.
We are satisfied with the artificial grass, we placed it ourselves and it was not too bad, only in the beginning the cutting was a bit difficult, for the rest everything was ok.
There was plenty of choice in the shop and garden of artificial grass. I was helped enormously with information about my use for the artificial grass. I also received very good information and answers to my other questions. I am very satisfied!
Since last week, a beautiful piece of artificial grass adorns our garden. Thanks to the expert explanation we received from you, the installation went without a hitch and the grass is pointing in the right direction. The result is fantastic. Thanks again for the good service and handling.
We are very satisfied with the result. The installation service was very professional, friendly and fast, top team! We got positive reactions, some didn't see that it was artificial grass & our dog likes lying on the grass and doesn't dig :-)
Not only am I satisfied with the item I purchased, but I also really appreciate your service and friendliness... I had a problem fairly soon, but you helped me a lot! I can only recommend you!