4 tips: Inspiration for the most beautiful small gardens to decorate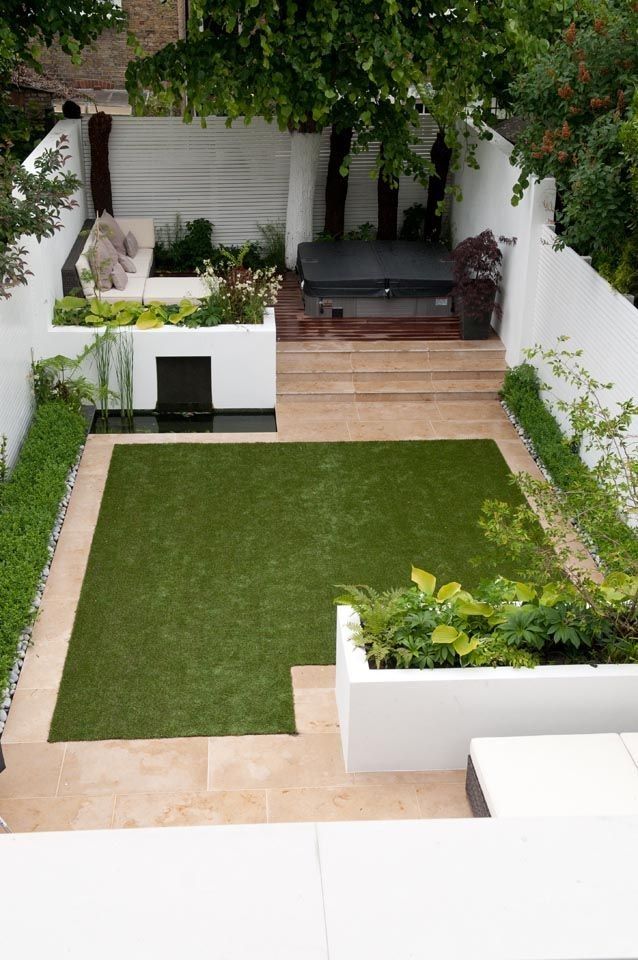 "Small but beautiful" is a proverb that certainly applies to gardens. A small garden not only has the advantage of requiring a lot less maintenance, but with the right layout and design it can be at least as much fun as a large garden! Are you going for a romantic garden, a minimalist garden design or a nice mix of both?
Don't forget that an outdoor space is an extension of your home: it is a place where you come home. So turn it into something personal and dare to experiment.
Furnish functionally
First decide what you want to do with your outdoor space: will it be a playground for the children, an oasis of calm or just a place where you want to gather friends and family for cosy moments?
Based on the goal, you can then decide what items to put there: a barbecue, a (storable) sandbox, an extensive lounge set, a vegetable garden,...
Work in height
If you don't think you have many square metres, think again: look at the surrounding walls or railings. This vertical surface offers a range of possibilities, from vertical gardening to a hanging vegetable garden or a beautiful green accent wall with plants or artificial hedges. A pergola or large canvas canopy can also provide protection for very sunny gardens.
Garden furniture
In smaller spaces, storable garden furniture is a nice touch. Think of romantic bistro tables and chairs, hammocks for that holiday feeling, Kilimpoefjes for a bohemian look, ... You quickly expand the seating capacity and when you are not using it, you can quickly put it away again to free up valuable space!
Terrace
Go for interesting textures and accents on terraces: a wooden wall with a built-in bench, bring Provence into Belgium with yellowish gravel or opt for long planks to optically broaden the whole. Also use a mirror for a visually larger whole!
We have already collected the most beautiful gems for you on our Pinterest board:small garden inspiration!
Would you like advice on laying artificial grass, artificial hedges or design garden decoration? Then we are ready for you. Please feel free to contact us.
Images:
Belderbos.co.uk
idealhome.co.uk