Sunday opening Resigrass 5th of June 2022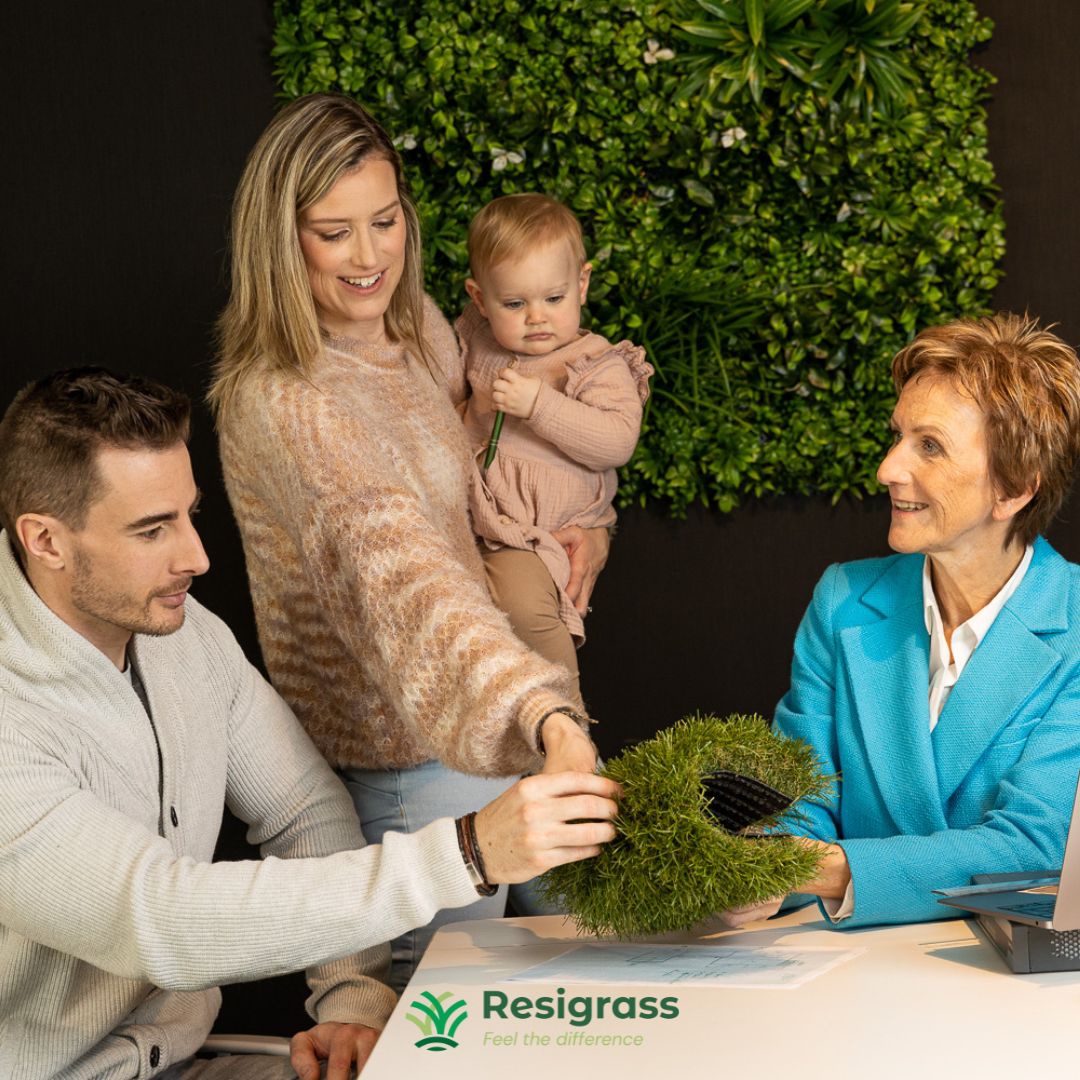 You: have a busy life, a full agenda and a garden you would like to take care of?
We: understand that very well and therefore we organize a Sunday opening in June! This way you can choose the most beautiful artificial grass at your leisure and together we will make your dream garden come true!You've long dreamed of a year-round green garden, a tender lawn with no maintenance, but are having trouble finding the time in your busy schedule. Then you are so very welcome at our Sunday opening in June. This will take place in the familiar Resigrass showroom in Ekeren on Sunday 5 June from 1 p.m. to 5 p.m. You do not need to make an appointment, you are welcome with your partner, friend, children, family or even your pet!
What should you bring along during a visit:
A test panel or those who will use the artificial grass often: you can actually 'experience' the different artificial grasses in the large show garden. You can feel, see, hear, and based on all these factors you will have a (few) favorite(s).
A rudimentary plan of your garden: this will enable us to calculate the necessary metres.
Possibly a few photos of the garden or terrace: this way we can also see what to look for.
What you get from us during your visit:
Customized advice: we listen carefully to your needs and will match the right artificial grasses. This way, we ensure an ideal match that you will enjoy for years!
A tailor-made offer: based on the various works (to be) carried out.
Large samples: you can place these at home next to the existing tiles and other materials, so you can see if the colors go well together. Other parties can also give their opinion in this way.
A good portion of enthusiasm to get started ;)

The Sunday opening is for everyone who likes to browse through the collection at leisure. Can't make it on that day? Then there are still all the Saturdays of the summer where we'd love to help you out!

PS: You can also come to us for other items such as artificial hedges for extra privacy, all accessories to install your own artificial lawn, flower boxes and leftovers / promotions in our bargain corner where you can get cheap artificial grass.
See you soon!

Do you still have questions?